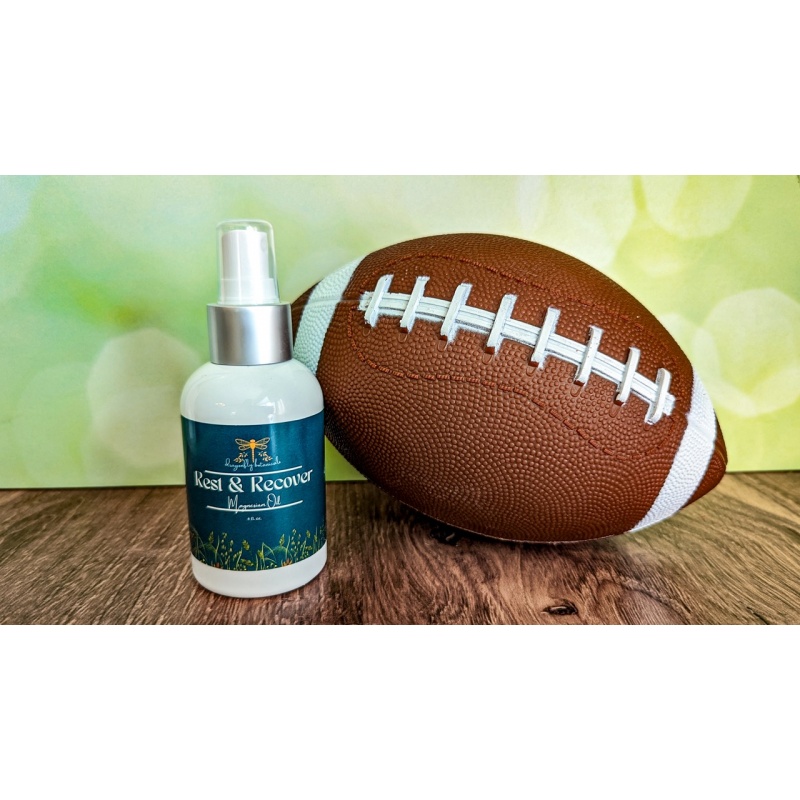  
Rest & Recover Magnesium Oil
4 oz Magnesium spray featuring whole-herb Poplar oil.
Helps to alleviate cramps, muscle spasms, restless legs and growing pains.*
Topical Magnesium ensures absorption without digestive upset.*
Promotes deeper sleep.*
Rest & Recover is a Magnesium oil that features whole-herb Poplar bud infused jojoba oil. It encourages restful sleep and can alleviate cramps, muscle spasms, restless legs and growing pains.
In clinic so many times i find that complaints disappear with the addition of magnesium and other minerals in the diet. Using magnesium topically is a great way to ensure absorption without causing digestive upset and allows us to specifically target problem areas.
The addition of Poplar bud makes this rub an amazing and gentle pain reliever for sore and tight muscles, muscle spasms and cramps.
*These statements have not been evaluated by the Food and Drug Administration. This product is not intended to diagnose, treat, cure or prevent any disease.
Ingredients
Reverse Osmosis Water, Genuine Zechstein Magnesium Chloride Flakes (and trace minerals), Poplar Infused Organic Jojoba Oil, Sunflower Lechithin.
Suggested Use
Apply to sore muscles as needed or bottoms of feet and legs before bed. Shake vigorously before each use.
Warning
For external use only. Do not use on open skin. Contains salacylic acid; not for use in those with aspirin allergies.
Customers who bought this product also bought: