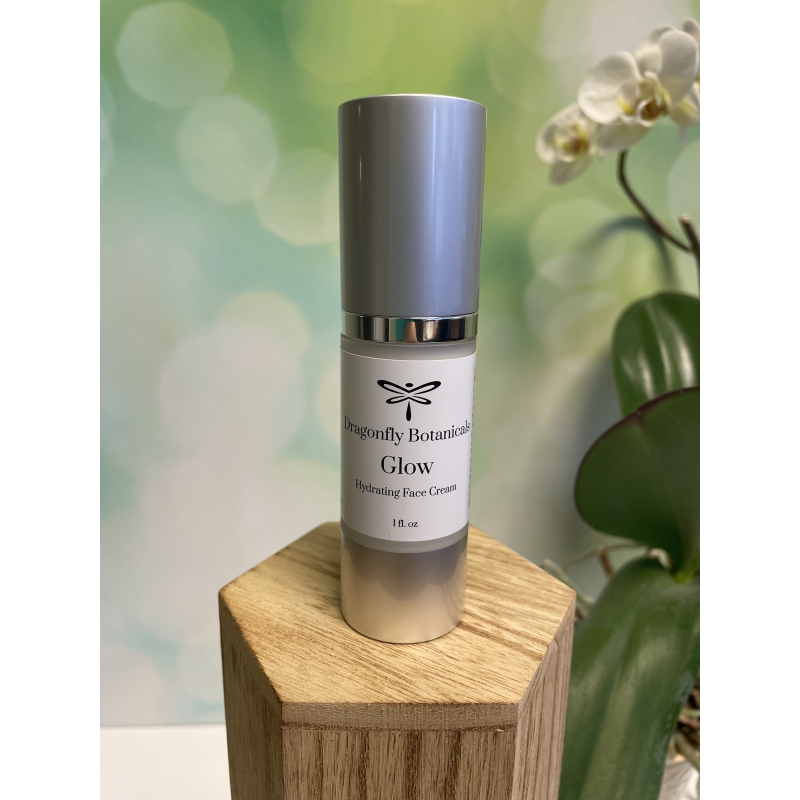  
Glow
Introducing our new hydrating facial cream! This decadent facial cream contains the same nourishing ingredients as our Liquid Gold oil but in a solid state. It helps to slow sings of aging by targeting wrinkles and dark spots and provides deeply nourishing fatty acids.
Glow is part of our complete hydration system along with out HLA serum, plump. Combined they help to maintain soft, youthful-looking, hydrated skin. It is ideal for combating dry skin, wrinkles and hyperpigmentation.
Glow works beautifully as a day or night cream and is a great moisturizer to wear under makeup.
Ingredients: Water, Aloe, Barbadensis Leaf Juice, Shea Butter, Argan Oil, Jojoba oil, Apricot Seed Oil, Safflower Oil, Glycerin, Vitamin E Oil, Essential oils of: Cucumber, Lavender, Frankincense, Carrot Seed, Neroli, Roman Chamomile, & Rose Emulsifying Wax, Stearic Acid, Silver Dihydrogen, Citrate, Citric Acid, Potassium Sorbate
Customers who bought this product also bought: